We have been operating our licenced Home Boarding and Day Care Service since 2017.
5 Star Home Boarding and Day Care (Nottingham City Council )
Home boarding is considered less stressful than Kennels, as the dog is in a domestic environment with a lesser number of dogs around it. They are not kept in pens and receive as much exercise as they want or can do. Licenced since 2107 Licence No (097701) we are proud to have been awarded the highest grade Licence in 2019, since new Animal Welfare Licencing Laws were introduced by DEFRA, and we are licenced for up to four guest dogs.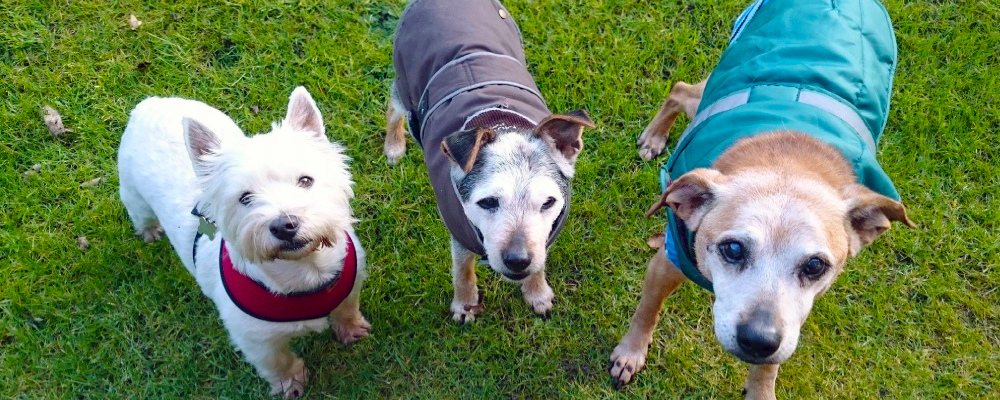 Dogs live in our home as part of our family, along with our two dogs.
Their stay is tailored to their needs, but our aim is to give them as good a holiday as you are having! They will go on many and varied walks, as much as their fitness allows. They can play in our fully enclosed and secure garden and sleep on the sofa, or any of the dog beds scattered around the house. We invite you to bring your dog's own bed, but invariably they will use one of our beds, and Tucker our Westie will definitely sleep in theirs!
We have a variety of toys for all to play with to provide enrichment, including Snuffle Mats etc for rainy days. If they need some space, they are welcome to take themselves off to one of our bedrooms for 'Quiet time". They will have an individual Care Plan, which will detail their feeding regime, exercise regime and any medical requirements.
We are experienced in medicine administration, including insulin injections. We appreciate that some dogs will suffer separation anxiety when apart from their humans the first time they stay here; after all, they don't know why they have been left in this strange house. We wouldn't expect a new dog to settle straight away in our own home, so we shouldn't expect boarding dogs to settle straight away. We have various anti-anxiety treatments we can use, and as we are a team, and part of a great network of local Pet Professionals, we can always ensure that dogs aren't left alone if it upsets them.
The dogs' welfare and happiness are at the head and heart of our business.
You will be sent daily updates, photos and videos to keep you informed and put your mind at rest that your dog is having a great time. You and your dog will come to a Meet and Greet visit to determine whether your dog would be happy here, and our dogs would be happy for your dog to have his or her holiday here.
Your dog will be invited for further familiarisation visits, or to join us on walks so that he is used to us when he comes to stay.
We do not accept aggressive dogs.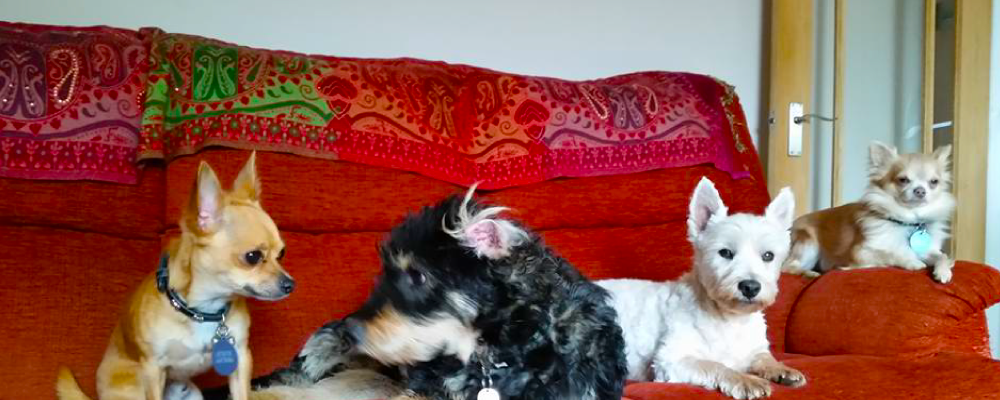 Bridget is so kind, caring and wonderful with even the most nervous of dogs. She's looking after my little girl at the moment and I couldn't ask for a better home-from-home for her. Bridget sends regular pictures and updates and it's clear that Tap has settled so well, which is amazing.
I can't recommend B's Wings highly enough. Amelia Jamigo Jackson