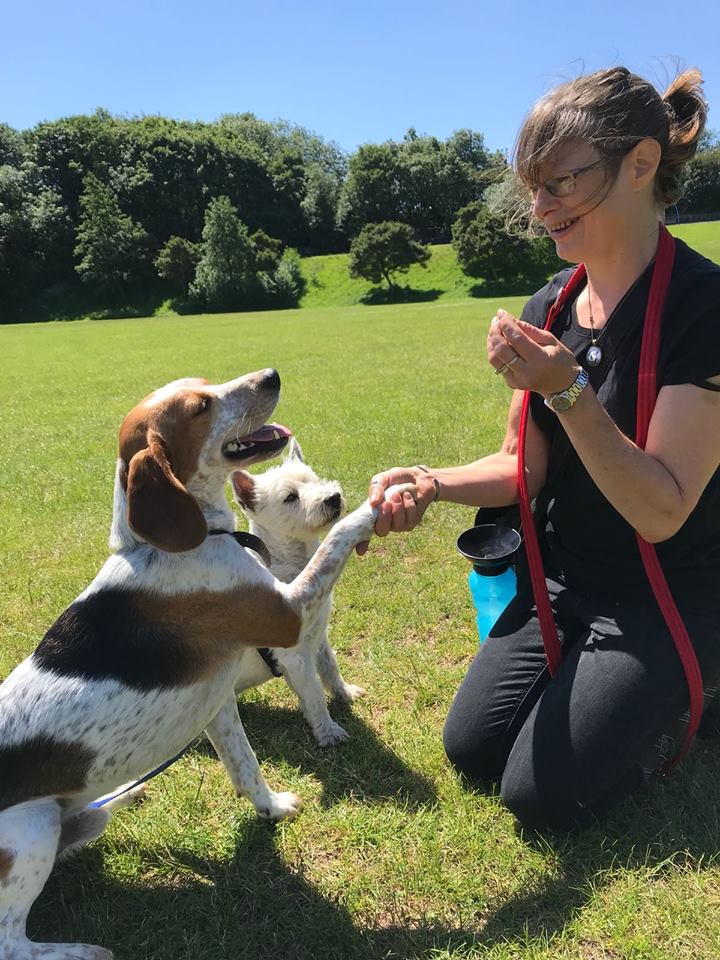 Our walks are more of an adventure than just a walk. We walk dogs in groups of two to six, and always aim to take them to exciting places where they can run, play, paddle, swim and explore. This helps to maximise your dog's mental stimulation and happiness. It is up to the owner whether dogs are allowed offlead, but it is great for dogs to be able to run with their mates!
We provide treats, water, poo bags, tennis balls and other toys to make your dog's walk more exciting. Dogs are assessed before being taken on Group walks to determine suitability, and which dogs will enjoy walking with which other dogs. Solo walks are also available for those dogs who are elderly, disabled or just don't like other dogs.
You will be sent photos and videos to keep you informed and put your mind at rest that your dog is having a great time. If we feel it is too hot or too cold for your dog to walk for their allotted time, the walk will be reduced accordingly. We will do our best to return your dog clean, but as we go on adventures and dogs love to play in water and mud it is to be expected that they will get dirty.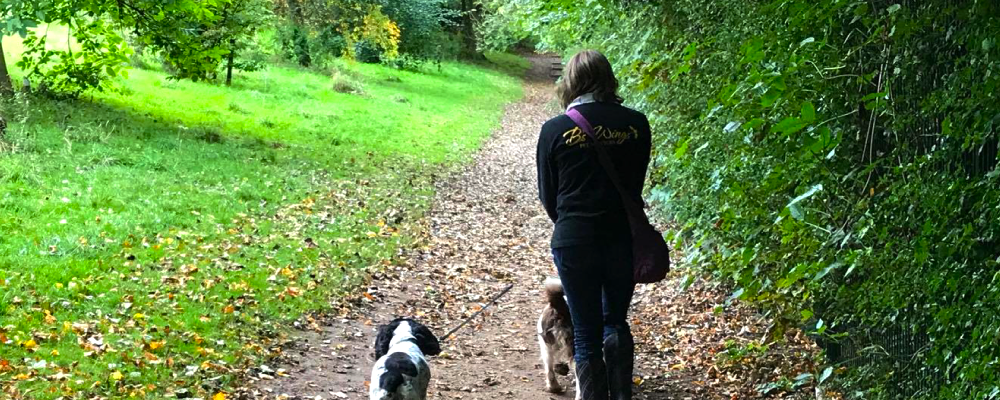 I would highly recommend Bridget as a dog angel! She has been a great friend to my complicated and rather conflicted terrier. She is friendly, understanding and very knowledgeable about dogs and their behaviours. I find her approach to be calming and as my dog is reactive in certain situations this has helped us both no end! When Bridget walks my dog I get a message and a picture and I feel reassured he's having a safe and good time. Jayne Lipowski